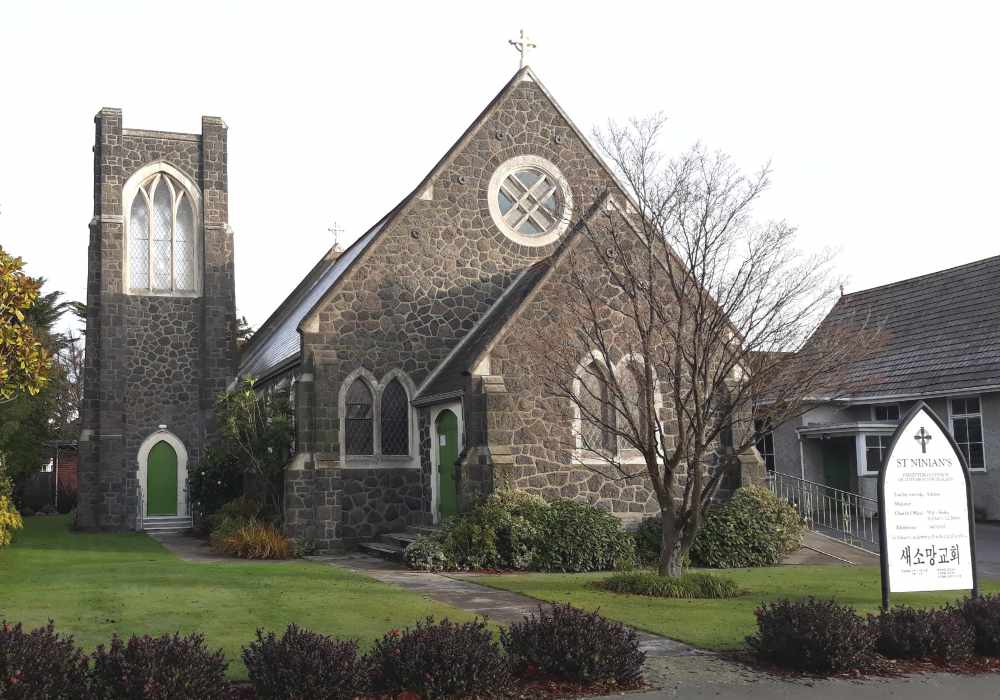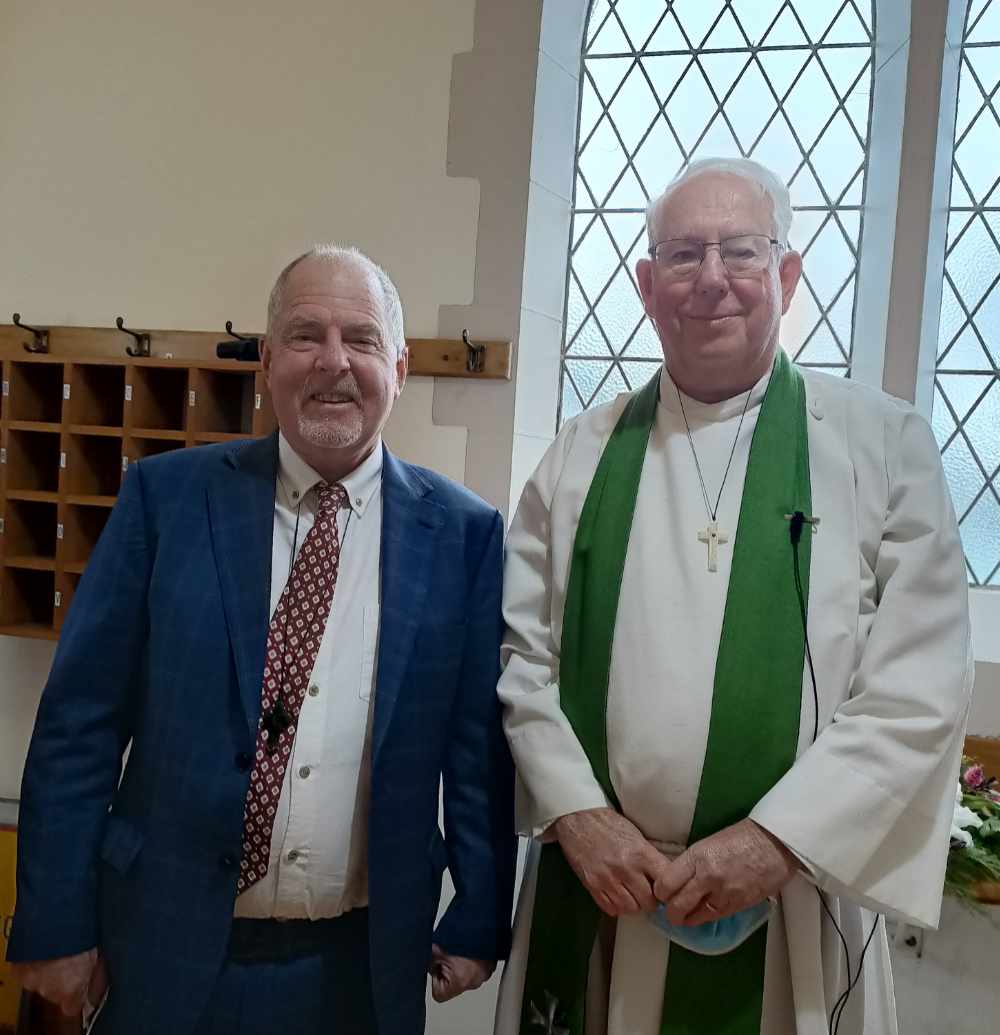 On Sunday 24th July, St Ninian's Presbyterian Church of Aotearoa NZ Riccarton, had a service of rededication and celebration to mark the move back into the strengthened church building.
The service was officiated by Rev Hugh Perry, Interim Moderator, and the Right Rev Hamish Galloway, Moderator of Presbyterian Church of Aotearoa NZ, delivered the reflection, focusing on The Chain of Religious Memory and mentioning how our church building links back to St Ninian and his first stone church in Scotland.
Candles acknowledging the past and looking to the future were lit by St Ninian's church members Barbara Chapman, whose maternal grandfather had suggested the name St Ninian's for the new church in 1918, and Peter O'Malley, who was christened in the church over 80 years ago and has worshiped there since.
The original church, opening in 1918, was what is now the wooden hall, and the stone church opened in 1926. The parish was an offshoot of St Andrew's Presbyterian church that used to be opposite Christchurch hospital, and is now the chapel at Rangi Ruru School.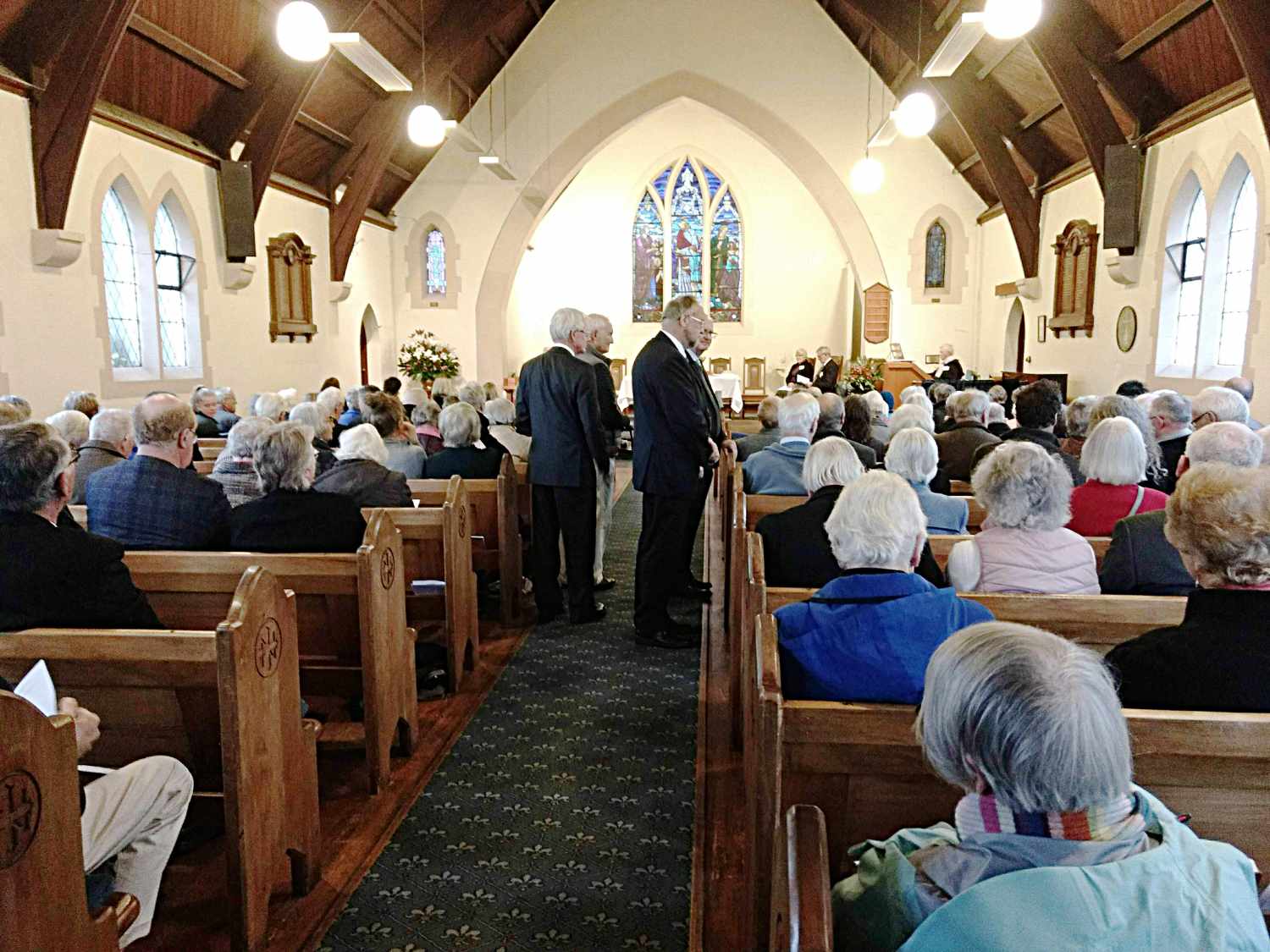 In the 2011 earthquakes, the church building was damaged. The first engineers report put the damage as cosmetic, so we continued to worship in the building for many years. More recently, a further engineers report put the damage as structural. It deemed that the building was less than the 34% of National Building Standards and we moved our worship services to the brick lounges at the rear of the church. The advent of Covid and the need to socially distance meant we then had to use the hall for worship (coming full circle to the original worship space).
Early this year the contractors, Consortium and project managers, Rangzen Projects Ltd, began work on the strengthening needed to bring the building up to code. This also meant upgrading to fire safety requirements, plus new ramp, fire exits etc. We are very grateful for the work carried out by the various tradesmen and for their co-operative attitude.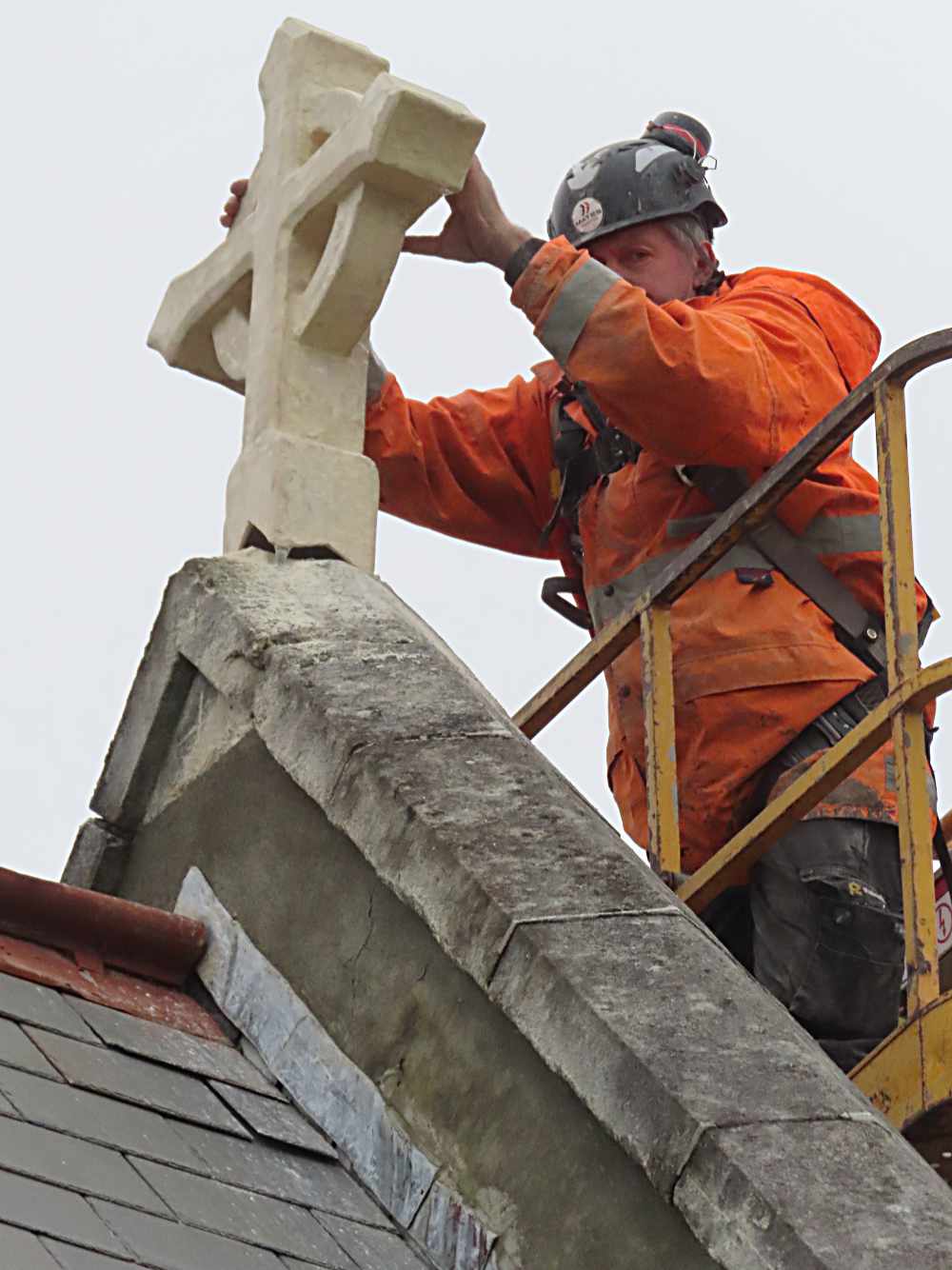 On May 24th two crosses were installed on each end of the church roof. It was a very meaningful occasion and many parishioners came to watch. The original Oamaru stone crosses had fallen off and smashed during the 2011 earthquakes. Rev Rob Ferguson and a friend, Noel Collins, made replacement crosses and gifted them to St Ninian's when he finished his ministry with us in 2016.
The interior has been totally repainted. We chose to have the beautiful wooden floor sanded and polyurethaned. Now it glistens. We replaced some of the pews with comfortable chairs. We are delighted with our wonderful newly presented worship space which has many memories of family occasions for many of our members. We look forward to a newly invigorated future of worship and community involvement.
Pamela McKechie, Parish Clerk