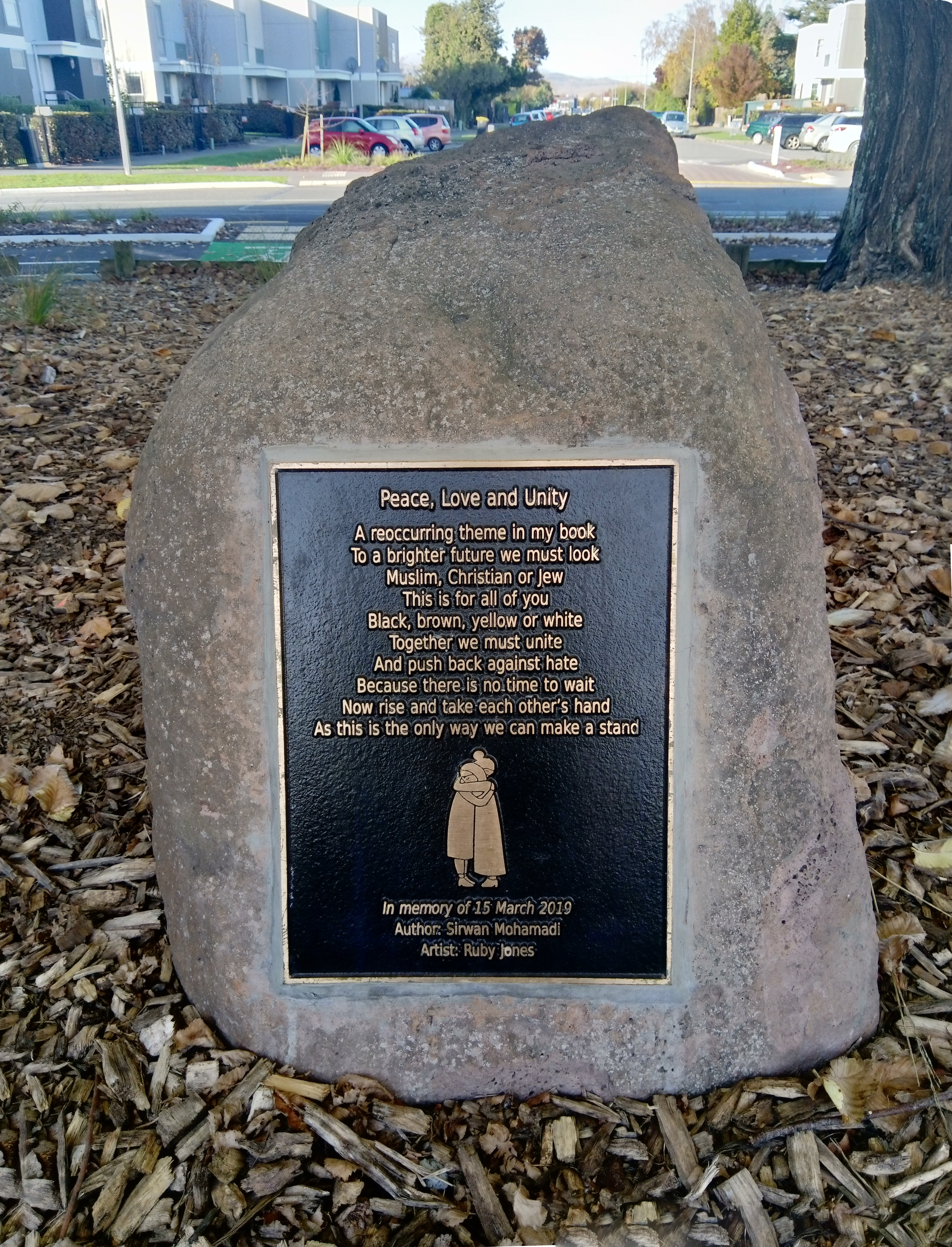 The unveiling ceremony for the Harrington Park Peace Rock was held on 15 May.
A full video of the 35min unveiling ceremony that was held to remember 15 March 2019 is available online, and at the Riccarton Community Hub Facebook page.
It can be seen at https://www.facebook.com/groups/398786746886984/posts/5108792162553062/
Make sure you stop and visit this memorial.