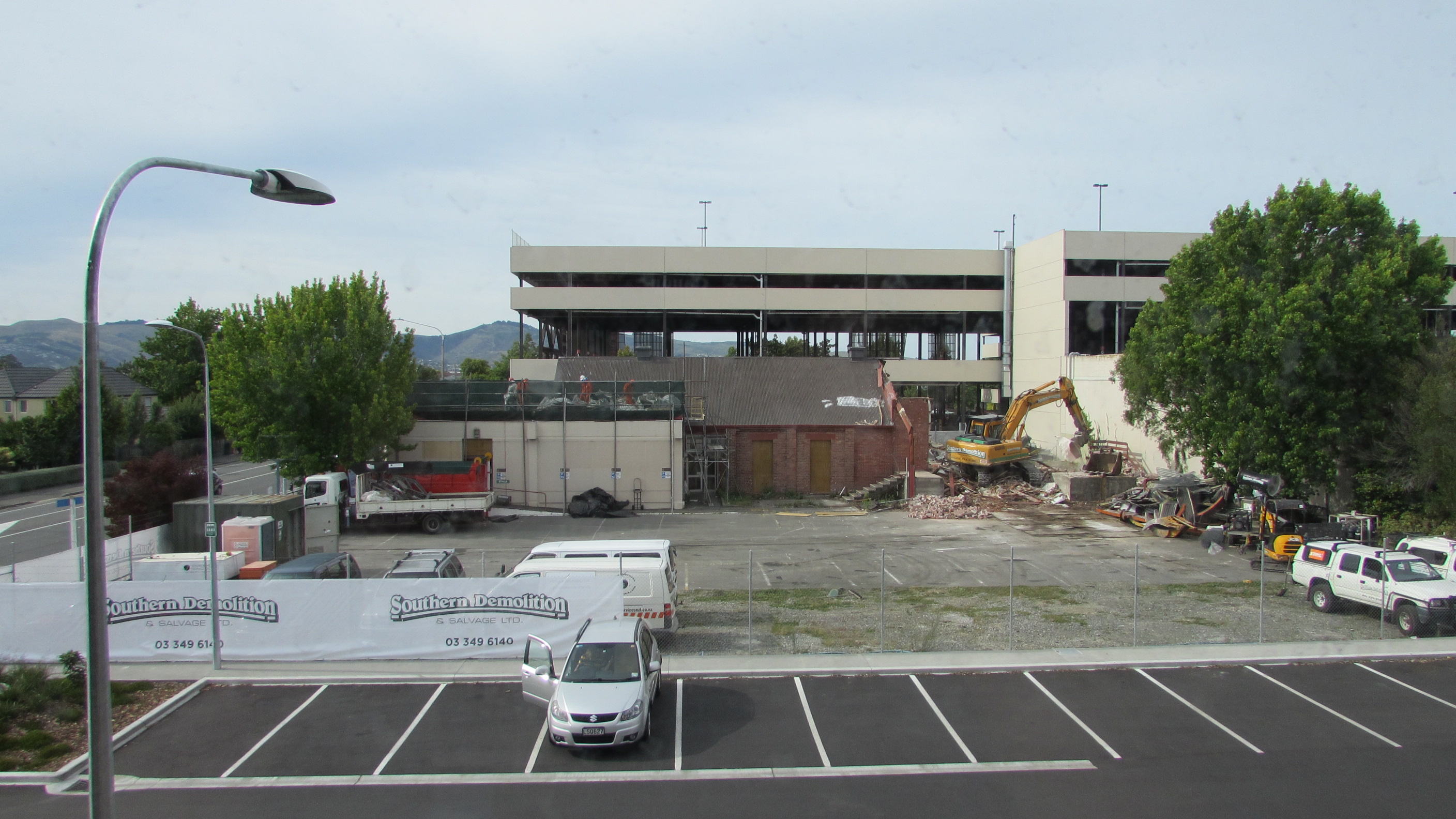 Demolition has begun of the old Riccarton Community Centre in Clarence St.
The centre was part of the headquarters of the former Riccarton Borough Council, which was originally formed in 1913,one of the last borough councils to be established in Christchurch.
It's not clear when the centre was built, but up until 1989 the site housed the Riccarton Town Hall, Riccarton Borough Council offices and community space, including a volunteer library. Its used diminished when the Riccarton Borough Council amalgamated with with Christchurch City Council, one of the last councils to be amalgamated back into the city.
The building remained as a council service centre until the new centre was opened next door at the end of last year.
The site has been bought by Westfield to provide additional car parking for the mall next door.