Almost exactly one year after a simple sod-turning ceremony, Rarakau:Riccarton Centre was officially opened this afternoon.
Christchurch Mayor Lianne Dalziel, together with long-term Riccarton resident, Mary Narbey, and five-year-old Jack Snell, jointly cut the celebratory ribbon at a short ceremony attended by city councillors, community board members others who have been involved with the centre's development.
Ms Dalziel expressed her hope that the centre would provide new directions for the community, and be a means of encouraging community development.
An immigrant from Iran, Sirwan Mohamadi, read a new poem he composed for the occasion. Mr Mohamadi is one of the leading people working towards the installation of a Peace Garden at Harrington Park.
His poem read: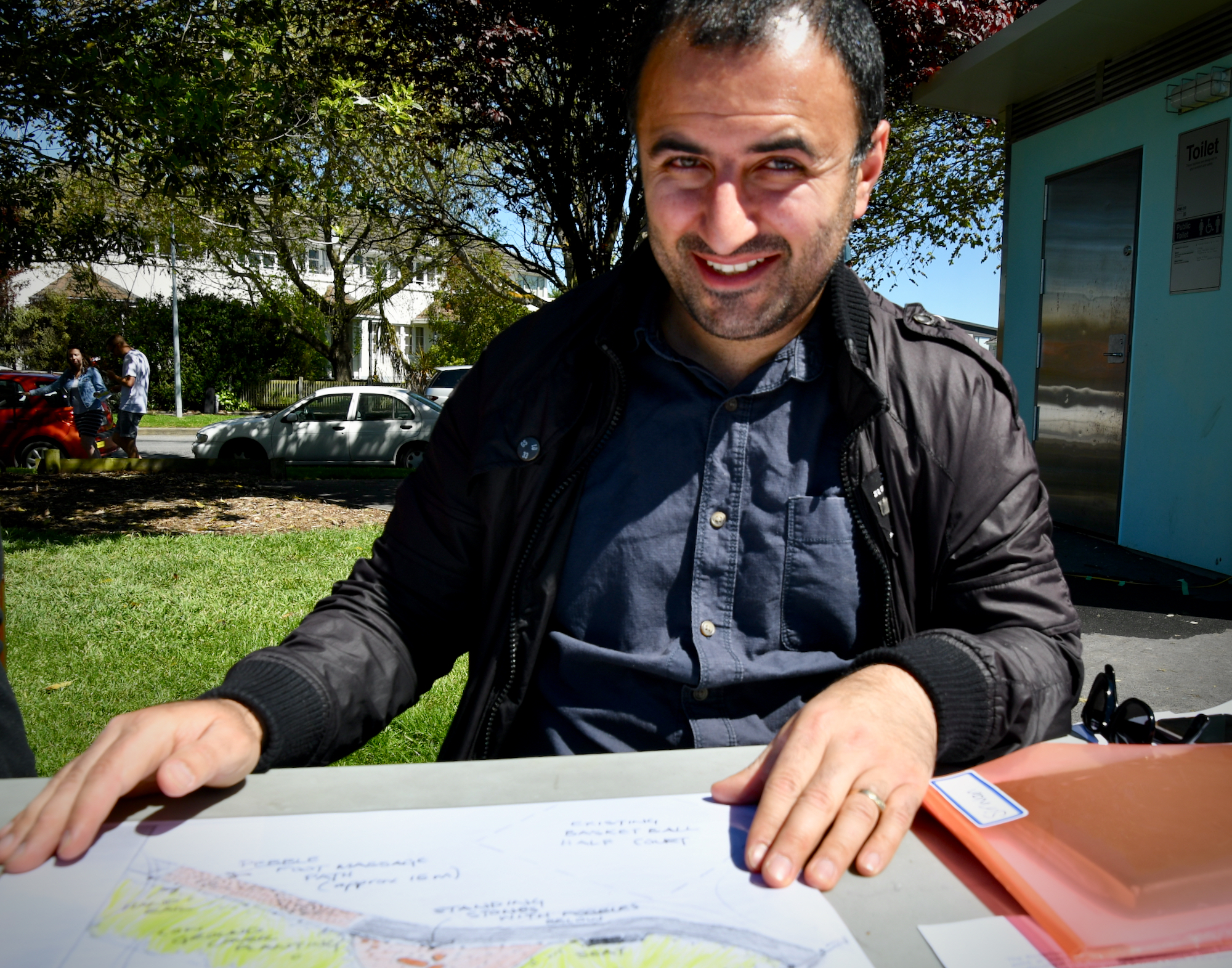 A reccuring theme in my book
To a brighter future we must look
Muslim, Christian or Jew
This is for all of you
Black, brown, yellow or white
Together we must unite
And push back against hate
Because there is no time to wait
Now rise and take each others hand
Because this is the only way to make a stand
For all i can say Is that there is no better way
To put our unity and love on display
Below : the Treasurer of the Central Riccarton Residents' Association, Joscelyne Silcock; Mary Narbey, and Jack Snell lend their hand at the initial sod-turning ceremony.