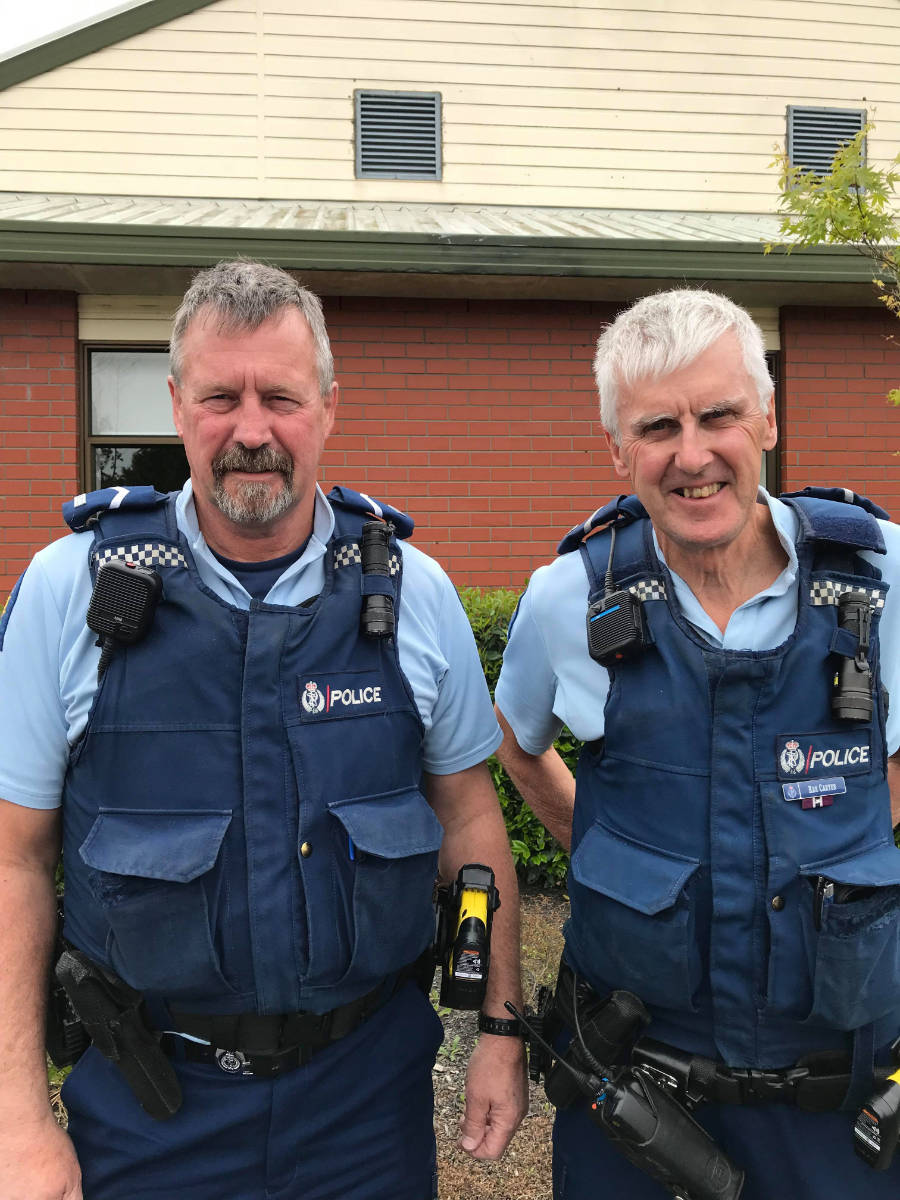 After 25 years in the Police force, Community Constable Ken Carter – who had responsibility for the Riccarton area and Canterbury University – retired in November.
Born and raised in Ashburton, Ken (pictured at right) started as a beat constable in central Christchurch, then a response constable for 12 years. The remainder of his time has been as a community constable in the central city, Sydenham and finally Hornby, with responsibility also for the University of Canterbury. This has also included being active in the Riccarton area.
Ken says he first joined the Police "because it seemed I had a lot of the traits needed to make a good policeman. "It's been a very fulfilling and challenging career, with lots of variation. I have enjoyed my time."
Asked about the challenges of the job, Ken said all police have moments that challenge them. "The time of the earthquakes was a pivotal one for the city.
But the thing I find hardest is knocking on a door in the middle of the night to tell someone they have lost a loved one.
"A particularly satisfying part of the role has been working with the university and on noise control. It has been pleasing to see a change in the drinking culture."
Of his retirement, Ken says "there is lots of travel to do, fish to catch, hills to climb, and water to slalom water ski."
Ken's role has been taken over by Senior Constable John Stevenson, who is based at the Hornby Police Station.
With the Christmas and New Year holiday season fast approaching, John says people need to consider the following security guidelines if they are away.
• Ensure your house is locked and all the windows are secure.
• Outdoor valuables are locked away.
• Stop the delivery of your mail and the newspaper.
• Get to know your neighbours, tell them you're going away, get them to keep an eye on your house, and get them to clear your letterbox.
• Lock your car.
• Take your car keys with you.
• Remove valuables from your car; if you must leave valuables in your car, keep them out of sight.
• Remember if you have an emergency call 111.
• If it is a non-emergency use 105 to call the Police.
• And don't tell the world on Facebook that you're away from home.