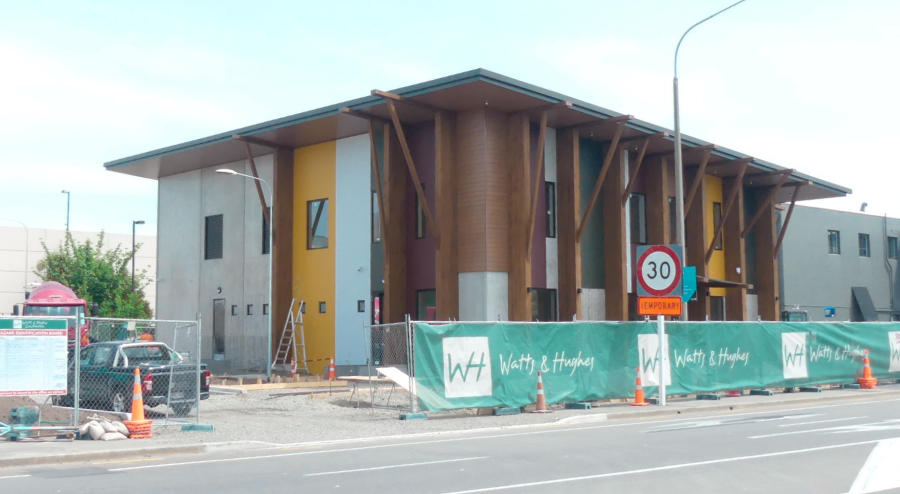 Eight years after being closed because of earthquake damage, the new Riccarton Community Centre/Rārākau in Clarence St is due to open on 16th December.
The centre will provide the usual City Council service centre functions, but several other rooms will be available for public use. There will be a hall with a wooden floor which can hold 150-200 people, plus attached kitchen; two other smaller spaces, available for hire for smaller scale community activities.
A team of seven staff who support the Halswell-Hornby-Riccarton Community Board will be based at the centre, and most of the board meetings will be held here. The meetings have shuttled between libraries and the Every Nation Church building in Lochee Rd, since May 2011.
The official opening will be on Tuesday 17 December with the Mayor in attendance. The public will be able to book the spaces from early January through the Council's 941 8999 booking line.
It was on this site back in 1989 that local area staff were based, when the Riccarton Borough Council amalgamated with with Christchurch City Council. Up until 1989 the side-by-side sites housed the Riccarton Town Hall, Riccarton Borough Council offices and community space. Therefore it's a return to local decision making and governance on site. Dick Harrington was Mayor at that time.