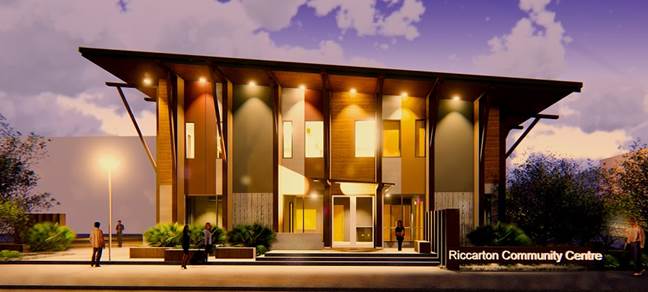 A small event to celebrate the sod turning that will mark the start of construction of the new $4.5 million Riccarton Community Centre will be held on Thursday, 20 December.
The community centre at 201 Clarence Street will replace the earthquake-damaged building on the former Christchurch City Council site next door.
The new Riccarton Service Centre will be a two-story building featuring customer services area, a meeting and performance hall, activity and meeting spaces and a kitchen. It will also be the main meeting place for the Halswell-Hornby-Riccarton Community Board.
Local community are welcome to attend the sod turning event, which will be held at 9am. The new 760 square metre building is set to open by Christmas next year.