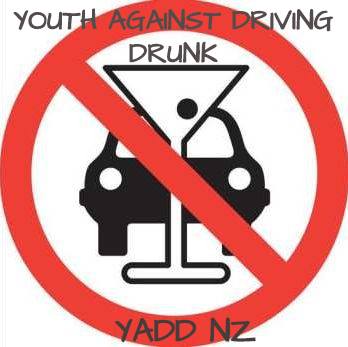 Here at Youth Against Driving Drunk NZ our mission is to help reduce the fatality rate of youth drink driving or even under the influence of drugs in New Zealand
With a team all over NZ, we are working with NZ Police and other emergency Services to get the message out there to our up-and-coming adults.
Our goal is to try and reduce the youth fatality rate by 25% by 2020. We want to achieve this by getting out there in schools and youth groups, so youth know the impact it has on everyone, not just the families involved. It also has a impact on emergency services staff, too.
We need your support as a community to promote this more, so please head to the Facebook page below, give us a like and ask your children/ grandchildren, nieces and nephews to do the same.
We have also set up a Givealittle page for support from the community so we can get to schools and youth groups in NZ.Please go to www.facebook.com/yadddnz as the Givealittle details are there.
To contact Youth Against Driving Drunk NZ, please email us on , or call Shannon on 027 842 5441.