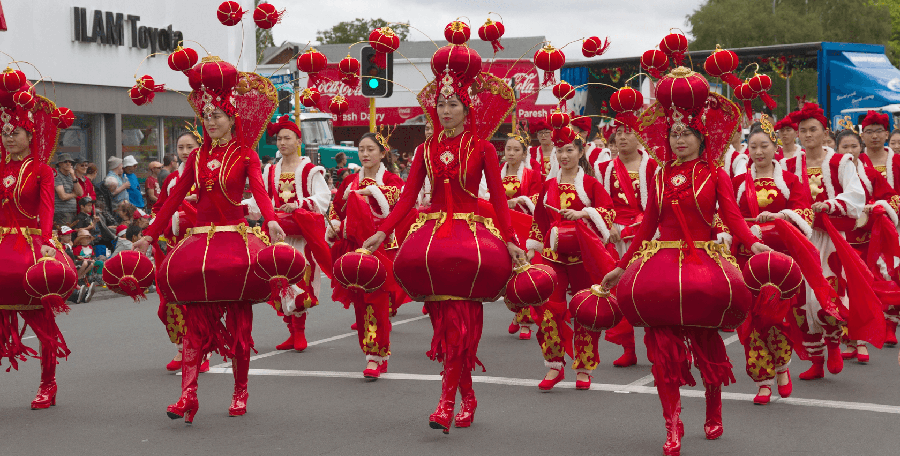 Christchurch's Christmas parade is moving from Riccarton, back to the central city.
The parade has been running for 72 years, but was forced to relocate from the central city to Riccarton Road following the earthquakes.
"Riccarton Rd has served its purpose since the earthquakes, but with the ongoing roadworks, uneven surfaces, narrow footpaths, health and safety concerns and poor transport services from the city, it's time to move back," the Christchurch Children's Christmas Parade Trust said in a submission on the City Council's long-term plan.
It had always intended to return to the city and was now planning on holding this year's event on Madras St from St Asaph to Kilmore St. The trust was waiting on Christchurch City Council to approve the new route.
But the popular event needs more money to go ahead. Last year's event was plagued with funding problems, after the council reduced its funding for it. After a plea from the trust, the council upped its $65,000 grant to $100,000 for the 2017 parade and the trust was able to secure a three-year sponsorship deal with MultiMedia Communications.
The council has again committed $65,000 to the parade, but the trust has asked the council for another $35,000 to keep the event going.The parade costs about $121,500 to run. Its biggest expense is $81,391 to rent the building where it stores 40 floats and 1000 costumes. Other costs included insurance and traffic management. The trust is facing increases in traffic management costs and a possible rent increase, which was being negotiated.
This year's parade will be held on Sunday, December 2, starting at 2pm. It will run from the corner of Madras and St Asaph Streets and end approximately 3pm at the corner of Madras and Kilmore Streets. If the parade is postponed it will be held the following Sunday December 9.