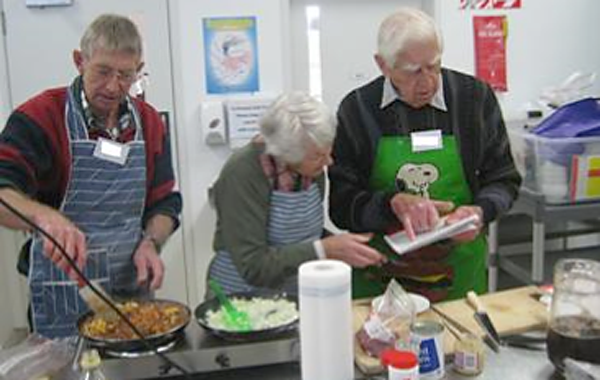 A new programme for seniors and the return of what is becoming a favourite for men are set to light up Riccarton kitchens.
"Research shows that as we age, we become less likely to prepare our own meals," says Jane Callahan of Pegasus Health. If you struggle with cooking or have lost motivation to cook, Senior Chef, organised by Pegasus Health, could be the answer.
Senior Chef consists of 8 x three-hour sessions. The free classes cover nutrition topics such as eating for healthy ageing, menu planning, and budgeting. As well you get to cook a meal and sit down together to enjoy it.
Senior Chef will be held at Riccarton Baptist Church, 80 Rattray Street, on Mondays from October 15 to December 10. Contact the Senior Chef team on 374 1639 for a chat to see if Senior Chef is right for you. You must be enrolled to attend a course.
And a new Men2Cook course will start at Riccarton Baptist on 13 September. The course, instructed by chef Paul Meek, runs for six weeks, with the aim of helping men learn to cook tasty, hearty and healthy meals on a budget.
Participants have been highly enthusiastic at what they've learned. As one of the participants, Larry, said: "I now have confidence in cooking. My wife is rapt I can do it."
For more information, or to register, contact Paul on 027 488 069, or Carol Renouf on 027 282 0693.

No comments