The Men2Cook class in Riccarton has been so successful, a third course will start on 13 September.
The course, instructed by chef Paul Meek, runs at Riccarton Baptist Church for the past six weeks, and participants have been highly enthusiastic at what they've learned and the skills they've gained.
The aim of the course is to help men learn to cook tasty, hearty and healthy meals on a budget. A bonus each week is sharing together what they've created.
For more information, or to register, contact Paul on 027 488 069, or Carol Renouf on 027 282 0693.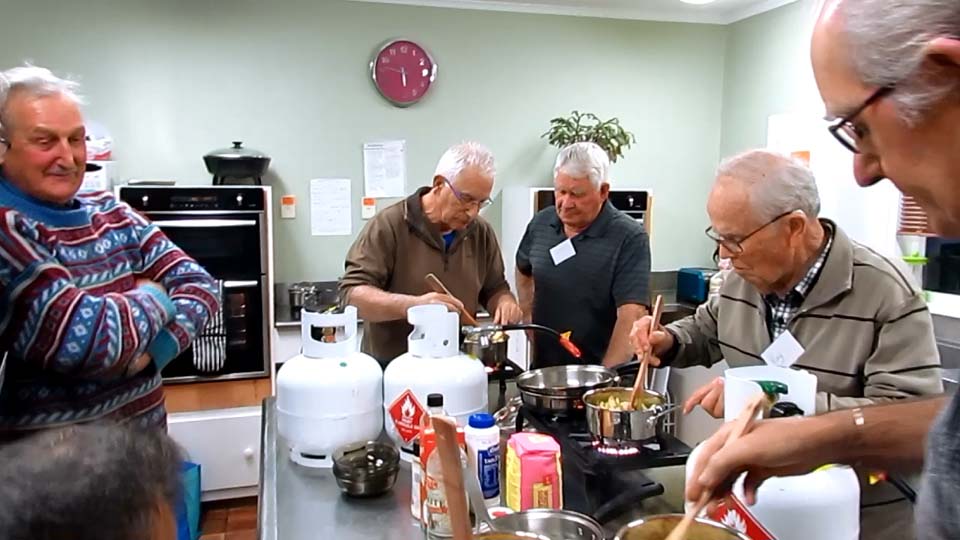 And the cours was highlighted recently by students of the NZ Broadcasting School in their MetroNews programme.
https://metronews.co.nz/article/men-to-cook
Their video item can be seen at YouTube: